Gone are the days when wedding used to happen from home. Beautiful looking wedding ceremonies are incomplete without a picture perfect destination. Talk of town, gossips in circle, status symbol and much more that is a destination of wedding. It places on which the bride and groom will become one for ever and have created a mesmerizing experience in their life forever
At Rajjas we specializes in wedding at Beach, Hill Stations, Castles, Parks, On Cruise and in some of the most exotic locations of Goa, Agra, Jaipur, Udaipur and Kerala.
Rajjas will not only arrange destination we arrange everything to meet your class.
JAIPUR
Pink city with modern culture yet traditional roots having palaces turn luxurious heritage hotels which are blend of both. Feel the royalty like a Maharaja (King), have elephants, horses, camel into the grand courtyard, folk music, dine in magnificent durbars and luxurious rooms with all modern amenities to stay.
The Raj Palace
Raj Mahal Palace
Fairmont
The Le Meredian
Indana palace
J.W Marriott
Shiv Vilas
Jai Mahal Palace
Marriot Hotel
The Lalit
Crowne Plaza
Holiday Inn
Shakun
Hilton
Clarion
Royal Orchid
Samode Haveli
Chomu Palace
ITC Rajputana Sheraton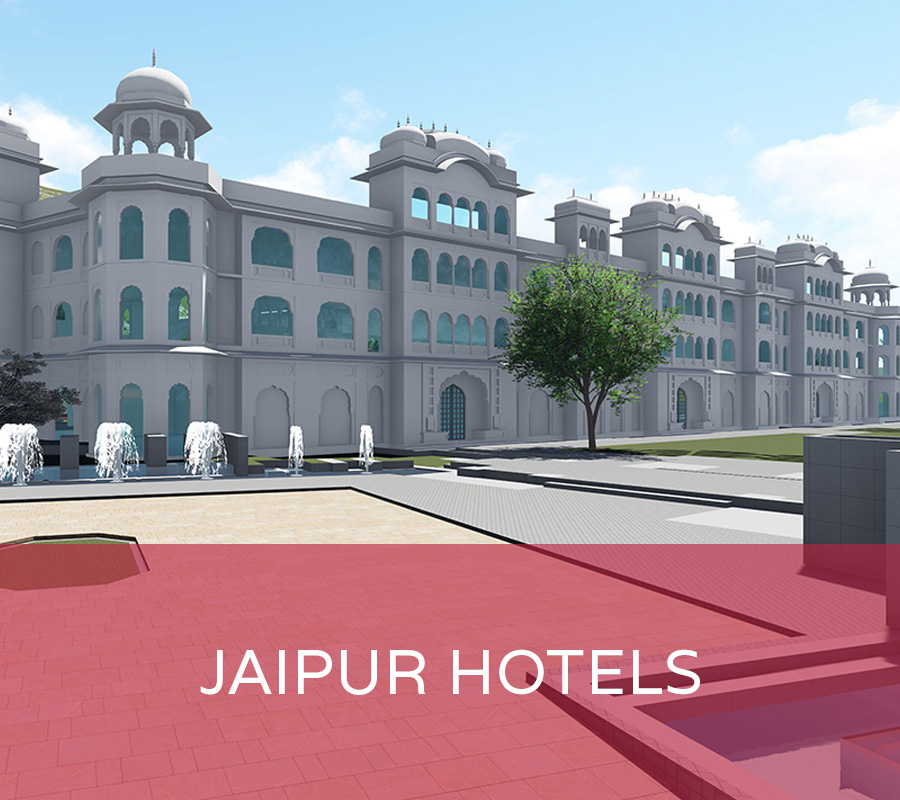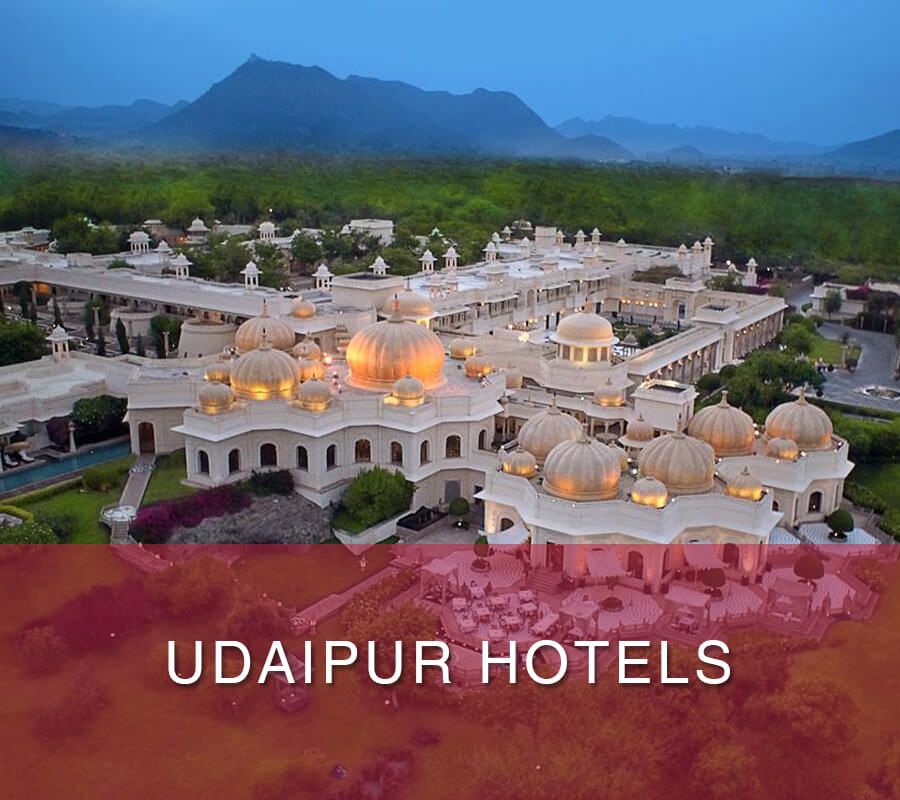 UDAIPUR
Udaipur City of Dreams is the most romantic city in Rajasthan and hence a perfect destination for memorable once-in-a-lifetime "Royal Weddings". It is known for its beautiful Palaces, lush gardens and sun-kissed lakes. Udaipur with its exquisitely original and idyllic island-palaces and historic venues of The City Palace complex, offer warm hospitality and modern day grace.
The Oberoi Udaivillas
Taj Lake Palace
The Leela Palace
Fateh prakash palace
Inder Residency
Lake pichola hotel
Then Ananta udaipur
Trident udaipur
Sheraton Udaipur Palace
The Lalit Laxmi Vilas Palace
JODHPUR
odhpur is like an oasis in the vast desert, with a variety of thorny shrubs all over the area. While the graceful palaces, forts and temples strewn throughout the city bring alive the historic grandeur, exquisite handicrafts, folk dances, music and the brightly attired people lend a romantic aura to the city.The exotic locations like The Umaid Bhawan Palace, The Balsamand Lake, The Taj Hari Mahal, Ajit bahwan al of which epitomize the culture and regional flavor of Rajasthan are the real charm of the city. Choose your pick those suites to your royal preferences. We assure you the beautiful banquet halls and the lush green lawns in these palaces will leave your guests enchanted
Umaid Bhawan Palace
Ajit Bhawan
Taj Hari Mahal
Radisson Jodhpur
WelcomHotel Jodhpur
Shree Ram International
Ranbanka Palace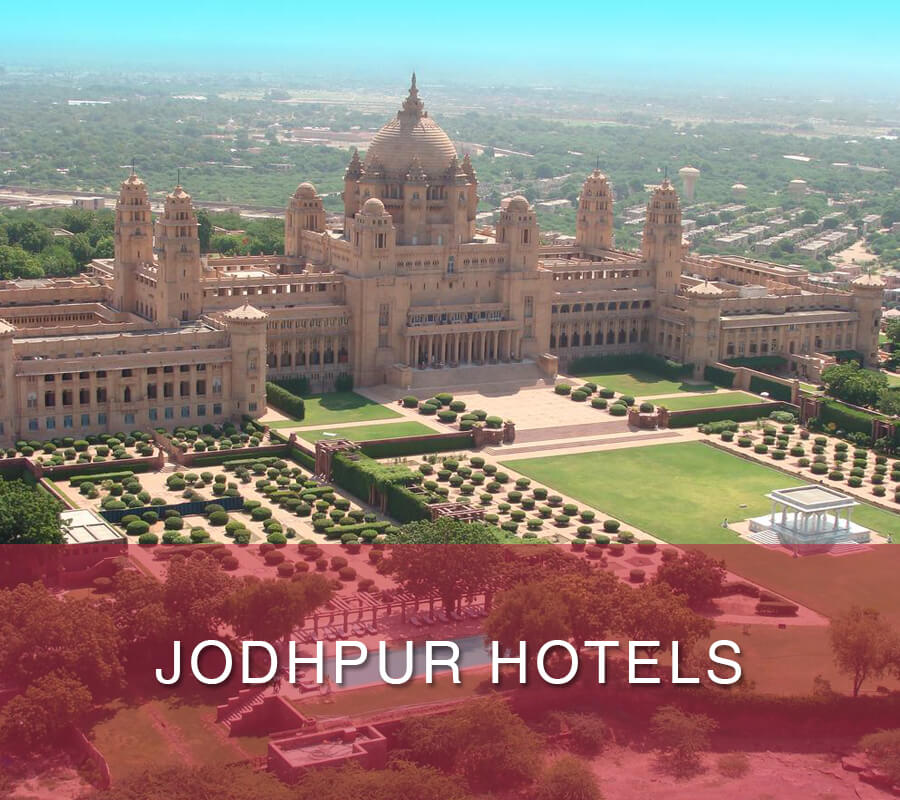 PUSHKAR
Pushkar has the age old forts and palaces that bear testimony to the glorious past of Rajasthan. It is considered as one of the exotic wedding venues in India.
The lavish and extravagant weddings of Pushkar add color and life to the sleepy little town of Pushkar. Make that moment in your life special and plan a royal wedding in Pushkar. The weddings in Pushkar are mainly organized for its sacred temples. The three important temples in Pushkar are the Brahma Temple, Varaha Temple and the Savitri Temple. Every Couple who plan their wedding in Pushkar pay a visit to these temples to get the blessings of the Gods and Goddesses.
Westin Pushkar Resort & Spa
Ananta spa & Resorts
The Gateway Resort
Gulab Niwas Palace
BIKANER
Bikaner is a vibrant, dust-swirling desert town with a fabulous fort, a refreshing outpost feel and a burgeoning tourist trade. Close to the fort lies the rickety old walled city, a medieval maze of narrow, dark and uneven streets decorated with rubbish heaps, medicine men, gambling dens, dark-red sand-stone havelis and some exquisitely painted Jain temples.The handicraft industry of Bikaner and especially the Ivory and Lacquer ware articles are exquisite. The city acquires a yellowish red hue from the presence of various red and yellow sandstone buildings.
Wedding locations: The city splashed with numerous sand dunes is fast emerging as a wedding venue with a difference. A few wedding venues are:
The Laxmi Niwas Palace
Narendra Bhawan
Basant Vihar Palace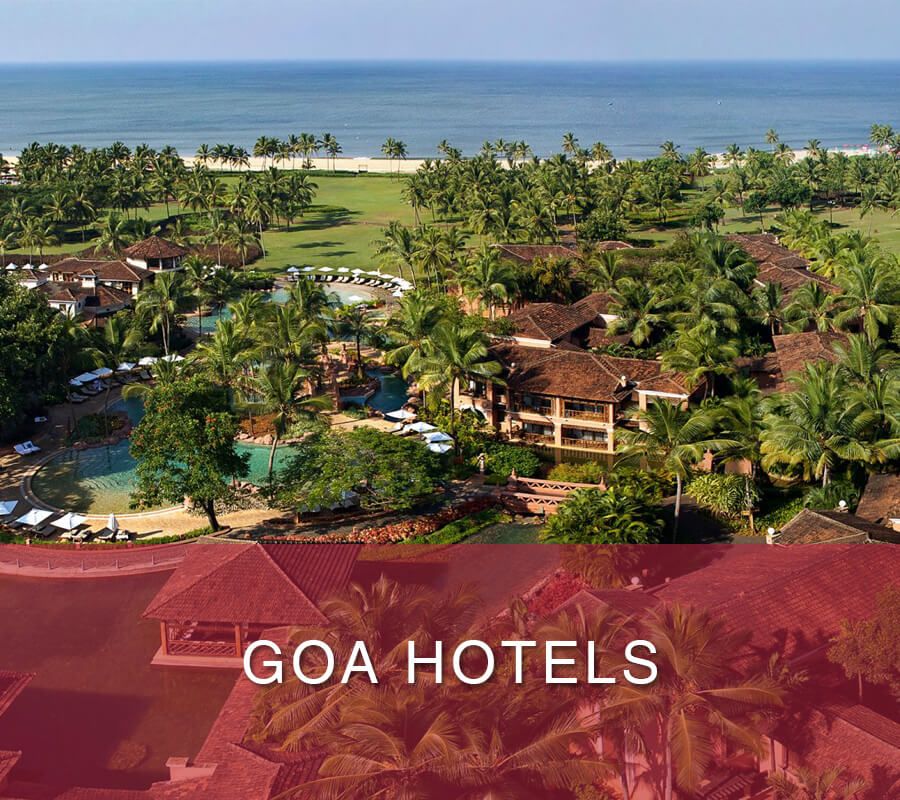 GOA
Goa is undoubtedly the most popular place for destination weddings in India. People flock to Goa's beaches to tie the knot.
Being the premier beach location in India, Goa -the land of golden beaches, is blessed with a chain of finest beaches in the world. Swaying coconut palms, great cuisine, picturesque surroundings, unlimited facilities and the perfect charm combine to make Goa the ultimate abode to celebrate the wedding of your dream.
Park Hyatt
Taj Exotica
The Leela
Vivanta Panaji, Goa
Novotel Goa shrem
Grand Hyatt
The O hotel
Goa Marriott Hotel
Alila Diwa Goa
Taj Fort Aguada Beach Hotel
The LaLiT Golf & Spa Resort Goa
KERELA
Kerala, 'God's Own Country' is one of the most popular wedding destinations in the world today due to its palm-lined beaches, soft white and black sand, serene backwaters, lush green hills, wildlife, Ayurveda treatments, cuisine and culture as old as time. Widely regarded to be a traveller's paradise, Kerala will surely cast a spell on you.A wedding feast in Kerala on banana leaves, a decorated elephant to bring the groom, a performance of classical Indian music and dance, decorating of hair of the bride with real jasmine and rose flowers, silk sari for the bride and dhoti and white shirt for the groom… what else would you need to make a perfect wedding day!
Vivanta Trivandrum
The Leela Kovalam
Taj Green Cove Resort & Spa, Kovalam
Taj Malabar Resort & Spa, Cochin
Taj Kumarakom Resort & Spa, Kerala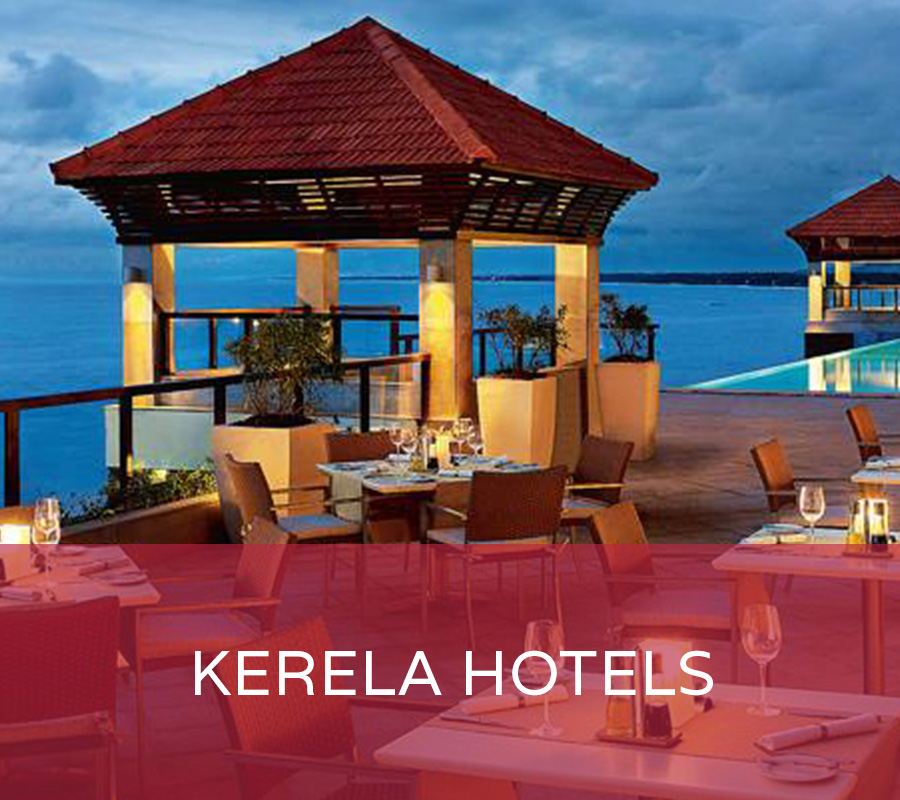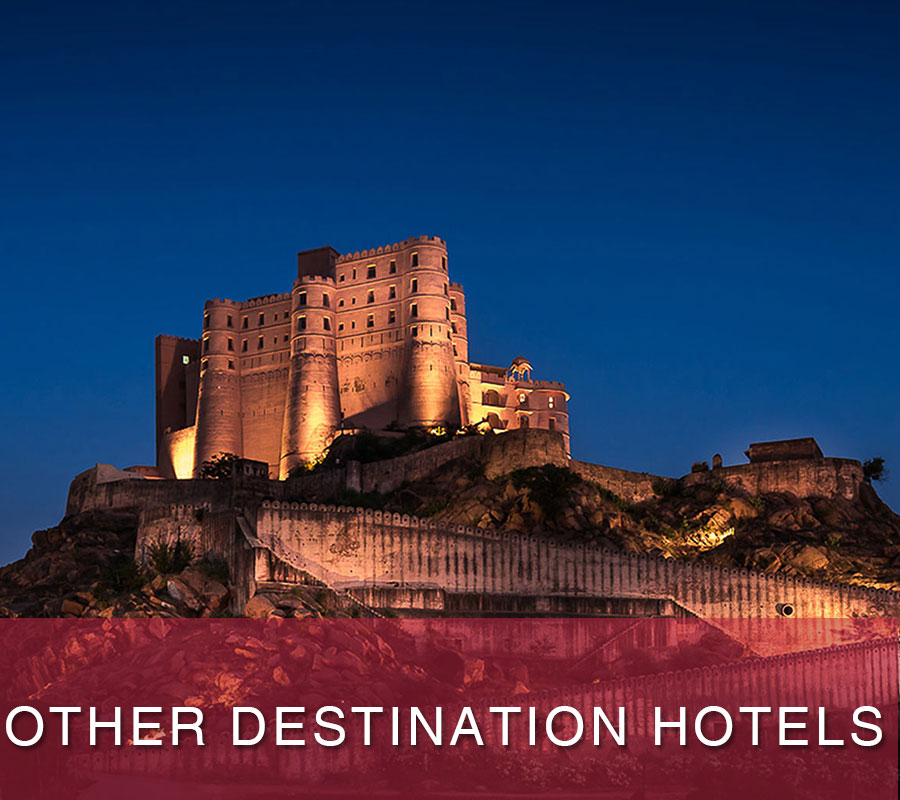 OTHER DESTINATIONs
JW Marriott Mussoorie
Alila Fort Bishangarh
The Oberoi Sukhvilas Resort & Spa Chandigarh
Jaypee palace Agar
Hyatt Regency Amritsar
Neemrana Fort-Palace Alwar
Suryagarh Jaisalmer
Mayfair Gangtok, sikkim
INTERNATIONAL DESTINATIONS
Thailand
Maldives
Mauritius
Sri Lanka